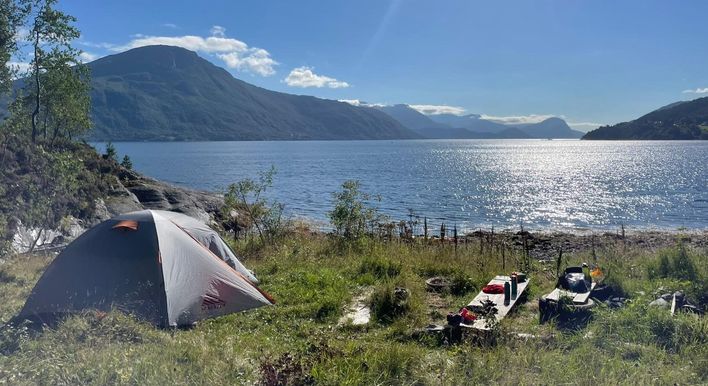 (Contact Us for Our Current Self-Guided Program & Prices)
OUTFIT YOUR SELF-GUIDED SEA KAYAK TRIP from KAYAK MORE TOMORROW with the best gear, most comprehensive route and safety information, & best trip support!
Norway, located in the Arctic; its fjord-indented coastline runs along these formidable seas, the North Sea, the Norwegian Sea (North Atlantic) and the Arctic Ocean. These oceans bear conditions that are ever-changing, multifarious, challenging and at times treacherous. People have died paddling Norway's coastal waters! Therefore, anyone planning to paddle these waters should be concerned with receiving the best, most accurate and comprehensive information possible, and this is where Kayak More Tomorrow comes in!
Sea Kayaking is inherently dangerous and in the rapidly changing conditions of the North Atlantic – well it goes without saying that knowledge and experience are huge safety factors!
Kayak More Tomorrow has amassed the most in-depth information on paddling Norwegian coastal waters, period. No other company or organization even comes close. Our outfitting program provides you with the most compressive, detailed information on your chosen route, including but not limited to, route details, camping sites, emergency take-outs, fresh water & groceries, current climatic conditions, sea state, tides & currents, tips, and recommendations based on our extensive experience paddling Norwegian waterways. Everything you need for a fun, safe, paddle along Norway's majestic coastline.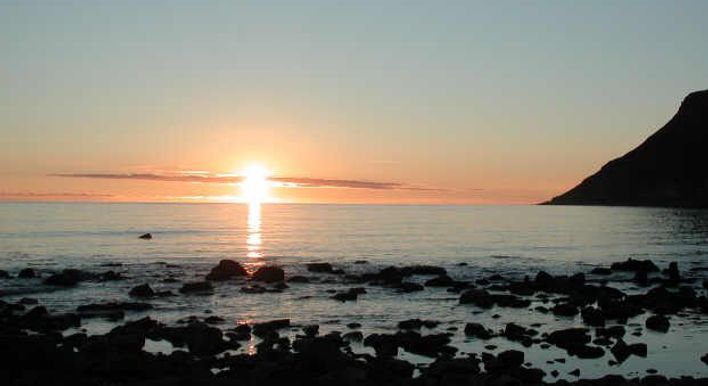 Pursuant to Kayak More Tomorrow's leading role in the sea kayaking industry it is our obligation to challenge our product line and the industry as a whole. We bring to you Expedition Sea Kayaking, a trip that is designed for those who are looking for the next level in guided sea kayak trips.
Expedition Sea Kayaking will give you the opportunity to explore a coastline with an Expedition Leader, an accomplished professional sea kayaker who has logged thousands of sea kayaking miles exploring the world's coastlines. Our expedition leaders are intimately knowledgeable of Nordland's coastline and its waterways.
An Expedition Sea Kayak Trip requires the right location with, challenging waterways, protected harbors, majestic vistas, and intriguing wildlife encounters. Kayak More Tomorrow's sea kayak specialists after having explored a world of waterways have found that the Providence of Nordland in Norway's Arctic is the perfect venue for a Sea Kayak Expedition Challenge.
North Norway's Providence of Nordland is a seemingly endless island world with giant fjords, immense plains, and remote mountain borders. The landscape in Northern Norway is ceaselessly varied, unspoiled, magnificent, awe-inspiring and beautiful; the perfect backdrop for a month-long sea kayak expedition.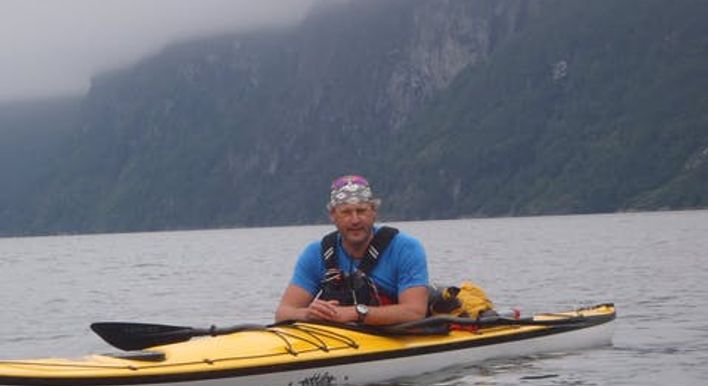 With 40 years of outdoor leadership, guiding, coaching, and educating, Jonathan Bendiksen has paddled, surfed, climbed, biked, and skied all over the world. Arranging and leading trips from the far reaches of the Arctic down to the Antarctic and along the coastlines of 3 oceans. In his Master Class, Jonathan will share his unique perspective and give you the tools needed to paddle confidently and safely whether it be in your local bay, on a multi-week exploration along a distant coastline or wherever you sense of adventure takes you.
Book a private class, for your family, group, club, or organization. Jonathan has a wealth of experience instructing in every educational setting.
Jonathan Bendiksen is no ordinary waterman. He is Norway's most accomplished sea kayak guide with 3060 guiding days on class 1-4 seas along Norway's fjord indented coastline. He is a certified IFSKGIA/NHKGIF Senior Guide & Instructor plus an accredited IFSKGIA/NHKGIF examiner. A pioneer of commercial sea kayaking, legendary trip designer and lead guide who has designed and guided sea kayaks trips from the Norway's Arctic down through the western fjords as far south as Kristiansand.